Undergraduate Schools
Department of Civil Engineering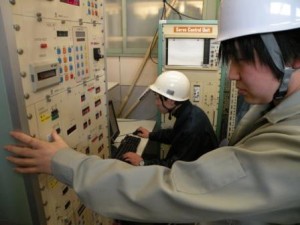 The purpose of civil engineering is to create and maintain a sustainable society based on the comfort and safety of its citizens. The focus of this Department is the development of practical engineers who materialize the purpose of civil engineering with weight on the natural environment and fundamental sciences.This Department works in various global themes widely, such as design and maintenance of social infrastructure that are essential to civic life, disaster prevention for the safety of citizens, harmony with the natural environment including water-quality conservation, and so on. This department has been accredited by the JABEE in 2008. Therefore, the graduates are certified that they have completed the education requirements set forth by the countries and regions of WA.
Department of Architecture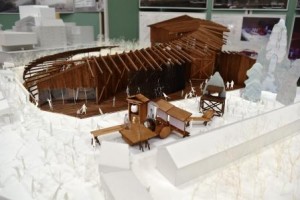 The purpose of architecture is to materialize a spiritually affluent living environment while pursuing safety and comfort with care for the environment. A major feature of the Department of Architecture is that students can polish their artistic sense as well as their technical ability. In this Department students acquire the knowledge and techniques that are necessary to pass an examination for the 1st Class Registered Architect.
This Department lays emphasis on practical education and training by inviting external architects and engineers as part-time lecturers and providing extraordinary lectures that are directly related to practical work, and at the same time, aims to develop human resources that can play active parts in a wide range of fields.
Department of Mechanical Engineering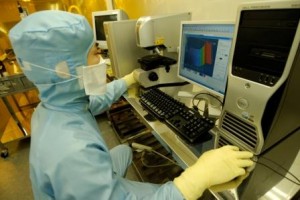 Mechanical engineering is a base for production activities that supports every industry. The Department of Mechanical Engineering offers three learning models: System Dynamics Course, Energy System Course and System Integration Course according to students' career options and visions after graduation, aiming at developing engineers who have acquired the knowledge of LOHAS machinery suitable for the future.
This Department lays emphasis on the basic subjects of mechanics including studies on heat, fluids and material, and mechanical design and experiments, and subjects of advanced technologies, such as human-interface engineering, robot engineering, production engineering and technology.
Department of Electrical and Electronic Engineering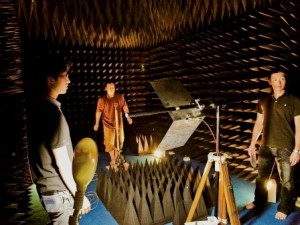 Electric/electronic engineering is used in various fields ranging from familiar home appliances, such as television sets and DVD recorders/players, to new energy industries, such as solar cells and wind power generation. In this Department students learn the basics and applications of this subject systematically, aiming at developing experts who meet the needs of the times and can play an active role in the front line in the fields of information and communication, and electric energy.It offers a wide range of curricula to raise engineers who have a high thinking ability, high problem-solving ability, broad perspective, common sense, and decent ethical view, responding to the changes of society.
Department of Chemical Biology and Applied Chemistry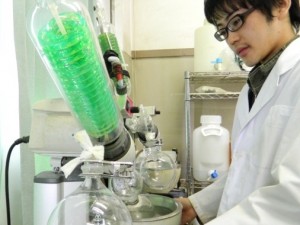 The Department of Chemical Biology and Applied Chemistry develops chemical experts who are useful in society by exploring biochemistry and applied chemistry including materials development and environmental preservation. In this Department students acquire expertise and technologies for developing new potentials with chemistry, such as the application of biochemistry to engineering, development of materials with new functions, and the creation of industrial processes friendly to the earth. In chemistry education, it is a key factor to acquire experimental techniques, as well as an understanding of chemical knowledge.
Department of Computer Science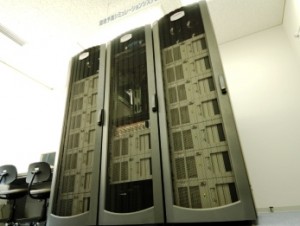 Our life is supported by various information and communication technologies including the Internet and mobile phones. In this Department, students acquire comprehensive knowledge and technologies necessary for processing information in order to become computer science experts, learning how to build computers and program them to work systematically.This Department aims to develop experts who can contribute to constructing infrastructures for the information society, taking advantage of their logical thinking and communication abilities.
Graduate Schools of Engineering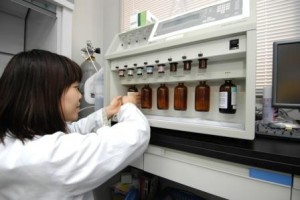 The Graduate Schools of Engineering raise engineers and researchers who have acquired advanced expertise based on a wide range of knowledge, much creative ability to think of the future of the earth and human beings, originality to tackle issues with totally new concepts, and a frontier spirit to venture to do anything, so that they can be useful in society. It has substantial support systems for graduate students, including a teaching assistant (TA) system where graduate students serve as assistants in the education of, and guidance for, undergraduate students, a research assistant (RA) system where graduate students serve as assistants in large-scale research projects specified by the Dean of the College of Engineering, and a scholarship awarded to students who are sent abroad for academic research and international exchange. Furthermore, it has two engineering research centers equipped with the most advanced equipment in the medical and environmental fields so that students can be actively involved in original and advanced research, which is a great advantage.
Civil Engineering Course
The Civil Engineering Course has advanced classes in ground, structure and concrete; environment and hydraulics; and planning, which enable students to acquire basic theories of these subjects. This course conducts research mainly in measures for conservation of water quality and good landscapes and those against natural disasters, taking into consideration actions for environmental problems and ecological life cycles. This course endeavors to nurture advanced researchers and engineers rich in creativity and humanity by carrying out experiments and investigative research with the motto of pleasant and free fundamental research.
 International Construction Engineering Program
 The Civil Engineering Course offers International Construction Engineering Program where international students can take all the lectures and supervision in English. Detail information is described in the following URL
 http://www.ce.nihon-u.ac.jp/wordpress/wp-content/uploads/2016/03/International_Construction_Engineering_Program.pdf
Architecture Course
The Architecture Course encompasses various fields of academic study, technology and art related to buildings. In response to academic requirements in these fields, this course not only enables students to deepen the basics that they have learned in undergraduate courses, but also provides unique education and research such as studies on the living environment improvement for human beings, historical studies of buildings, and research on the structural safety of buildings, disaster prevention and new materials, and urban environment, with the latest research equipment. This course has introduced an internship system that satisfies the requirement of practical experience for the 1st Class Registered Architect. Thus, it lays emphasis on practical education.
Mechanical Engineering Course
The Mechanical Engineering Course has organized its curriculum to develop engineers who can respond to new ages based on the current trend of technological development. In other words, at a time of accelerating emerging cycles of new technologies, students first acquire a firm understanding of the basics of mechanical engineering that are universal, and then, repeatedly study theories on, conduct experiments in, and discuss advanced research issues in various fields. They realize what mechanical engineering is like and are developed into creative and very active human researchers through the above activities. Actually many graduates are working actively with confidence as middle leaders in industries.
Electrical and Electronic Engineering Course
The Electrical and Electronic Engineering Course has organized its curriculum with focus on research. When students are admitted to this course, each student enters one of the laboratories of instructors who are active in the fields of electric, electronics, and information and communication according to their request. Students conduct research under the guidance of an instructor, and present the research results at meetings of an academic society (The Institute of Electrical Engineers of Japan, Institute of Electronics, Information and Communication Engineers, Information Processing Society of Japan, or Japan Society of Applied Physics). Exchanges with many instructors, graduates/senior students, and peer students in this course enable students not only to produce good research results but also to have a strong support system of positive mentors for their personality building.
Chemical Biology and Applied Chemistry Course
Chemical technologies are well used in a wide range of fields such as from life, environment, universe material, to energy. In this course students learn the synthesis of chemical substances, analysis of their physical properties, and processing and applications of them that correspond to the technologies.Students also learn basic operations in experiments that are essential to research activities on a one-on-one basis with instructors.This course carefully educates them so that they can develop their originality in research, feel a joy of creation and invention, and bring up their own ideas. Furthermore, this course actively provides classes of relay lectures and seminars on foreign magazine articles to give students improved academic ability and a broadened perspective. Students and teaching staff both engage in research in a family-like atmosphere. Research activities are very active and many are published and presented in academic societies.
Computer Science Course
In the Computer Science Course, information engineering is categorized into the basic level consisting of basic informatics and networks, and the advanced level consisting of intelligence science and technology and applied information systems.They are arranged in well balanced classes to enable students to amass expanded specialized knowledge.Specifically, this course has students take their research themes according to their aptitudes and educate them individually. It also enables students to build their personality through daily contact with teaching staff and research seminars. Thus, this course aims to develop experts who have a broadened perspective and researchers rich in originality.
Research Institute of Engineering (RIE)
Overview of the Research Institute of Engineering (RIE)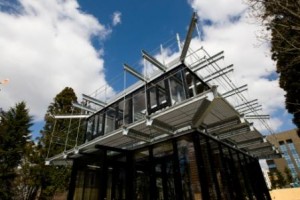 RIE holds up the following four research policies, under which it carries out various research on a daily basis:
● Makes its research results as intellectual property helpful for technological innovations in businesses and activation of local industries, and thus returns to society in various aspects to perform "social constitution," which may be called the "third mission of a university,"
● Develops and explores on a daily basis new research areas, by which it enhances the research content and quality of researchers aiming at nurturing engineers and researchers who lead the next generation.
● Actively performs research and development for environmental preservation to achieve a sustainable society, with great care for the global environment.
● Organizes the most advanced R&D projects, and improves facilities and equipment required for research and development. Thus it endeavors to further advance academic studies.
In addition, these two centers have been established to drive the most advanced research and development:
Cooperative Research Center for Environmental Preservation and Ecological Life Cycles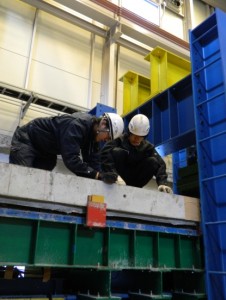 The researchers in civil engineering, architecture, machinery, electric and electronics, materials chemistry, and computer science at this Center performs joint research on issues in interdisciplinary areas by from a perspective of environmental preservation for nature and human beings and ecological life cycles, aiming at creating a society with an "environmentally sound material cycle and ecological life cycles" that can develop on a sustainable basis. The Center proposes how the environment should be preserved in local cities/towns, as well as it contributes to the solution of global environmental issues through this research.
Nihon University College of Engineering Worldwide Research Center for Advanced Engineering & Technology (NEWCAT)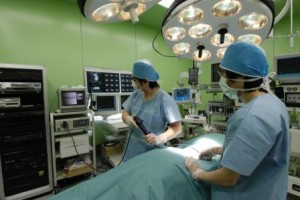 With a goal of making a contribution to local communities, NEWCAT conducts research and development, and technological development, harnessing past research results in the field of engineering in a broad range to research engineering technologies useful for the next generation, through coordination of research in different areas including genetic engineering and computer/IT technologies, or medicine and engineering, NEWCAT has more than sufficient cutting edge facilities and equipment for practical research, and for example, is equipped with an animal experiment room where surgical operations can be performed, which is the first of the kind among the colleges/universities of engineering in Japan.
Researchers' Database
Nihon University has constructed a database of research results by dedicated instructors, and made them public on its Website. Thus, it makes efforts to use researchers' data well. This enables you to search for research data by researchers not only in the College of Engineering but also in the whole university.
* The data in this database is entered by researchers, and therefore, it does not contain all the research results of this university.